---
New Guests' Corner Article
The Time Lie by Julia Cameron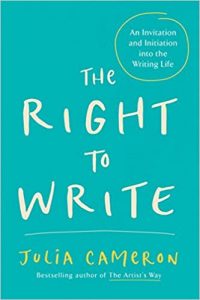 This great article is related to writing and is now on our Guests' Corner page. Julia permitted us to post for the benefit of our members and the world. It is an excerpt from her The Right to Write book and very relevant to our frequently scarce time these days.
Here's a taste…
The myth that we must have "time"—more time—in order to create is a myth that keeps us from using the time we do have.
---

Russell Fine's New Book, McBain's Redemption
Timothy McBain was wanted for the murder of seven people in his attempt to take over California. To prevent his capture, he tried to use his brother as a decoy and ordered him to be killed. He managed to escape, and now he has a new and more ambitious plan. He wants to take control of the U.S. government. He's callous and unfeeling, but he's also the most brilliant software and robotics engineer on Earth.
This book is a sequel to Dreamscape.
---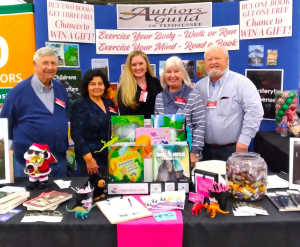 The Knoxville Christmas Fair at the Expo Center (Nov. 11-13) was a huge success this year.
The rain on Friday didn't dampen our spirits or discourage people from attending, filling the exposition hall from the first hour through Sunday afternoon. Many thanks to Curt Young and Frank Snyder who provided our backdrop and most of our promotional materials, as well as gifts for their drawings which attracted attention. While we all were pleased with our sales, one member sold 50 books, which was the highest total and her personal best.
---
AGT Author Jerry Morton has released his newest book, Finding My Way, a collection of stories on life lessons and perspectives.
They reflect many of the diverse sub-cultures within the United States he has experienced under the microscope of time, providing peeks into the development of American culture from the mid 1940's to the present.
---

Poetry award winning author, Dr. Art Stewart, has published his latest poetry collection.
Logjam is a collection of longish science-inspired poems, jam-packed with energy, humor, pathos, allegory, and nature. Stewart's words take the reader on a lively journey of introspection and contemplation. Come along and explore the simple beauty of nature and the complexities of human interactions and emotions.
---
Our newest retail location for AGT books!
The Cafe by LeeEllen is in historic downtown Loudon, Tennessee. Enjoy casual dining, great food & friendly service in the spacious light-filled dining area. American Southern Cuisine, Salads, Wraps, Panini's, Quiches, Breakfast, Soups, Desserts while you read our books.
<<< Click picture to go to their website for more information.