---
5 Tricks for Getting Discovered as an Author
by Charlie Sunday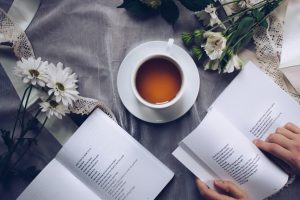 Maybe you're working on your first book, or you've recently been published. You want to write full-time in the future, but you're not sure how to make this dream a reality. Ongoing marketing is the key to making a living as an author. These tips will help you create a workable marketing strategy for your writing projects.
Visit the Authors Guild of Tennessee to learn about high-quality literature and find essential resources for writers.
Manage Your Marketing Budget
 Yes, self-promotion is important for authors – but you have lots of other expenses to cover for your business, so you don't want to stretch your marketing budget too far. To avoid this pitfall, you should choose accounting software that will help you stay on track with your financial goals.
Setting Up Your Business
 Creating an official business for your work as an author can help you come across as professional, organized, and serious. While you don't technically have to register an LLC for yourself, it can be helpful – plus, you'll earn some tax breaks with this status! Author Media recommends establishing your LLC six months to a year before publishing your first book if possible.
Present at Local Open Mics
If you want to become successful as an author, you need to connect with your audience. There's no better way to do this than by appearing at public readings frequently. You may want to look into registering for open mic events at local libraries, nearby writing centers or universities, coffee shops, or small theaters. Institutions like this often host local and visiting writers. This is a great way to challenge your stage fright and gain confidence in your work.
Start a Blog
What if you have several months before your book becomes available for purchase? Or what if your book is on the shelves, but it will be quite some time before you release another? How can you stay relevant in the public eye during a lull? Blogging could be the answer! By setting up a blog, you can continue growing your audience and reach more potential readers. If you're interested in blogging, Become a Writer Today recommends covering topics like lessons you've learned as an author, solutions to problems your readers might have, your own creative process, and writing tips for other authors.
Promote Yourself on Social Media
By marketing your books on social media, you'll be able to get in touch with other writers, keep an eye on developing trends in your genre and publishing niche, network with new agents, editors, and graphic designers, and blow off steam when you're dealing with writer's block. You might want to share details about upcoming events on Facebook or advertise your new book on Twitter.
If you want to reach a wider audience and build excitement for your book, one of the most effective ways to do this is through memes. Memes are highly shareable, and they can help to generate buzz around your book. If you can create a catchy meme that features your book cover or a memorable quote from your book, you're likely to see it shared widely on social media. This editor tool lets you create an eye-catching meme that you can customize..
However, if you do want to reap the benefits of social media marketing, it's important not to allow yourself to get distracted by these platforms. Spending too much time on social media can cut into your writing time, so make sure to give yourself limits..
Making a sustainable living as an author isn't easy – but with the right approach to marketing, it's definitely possible. No matter what kinds of books you write, you can find a passionate audience by putting effort into self-promotion. With these tips, you'll have no problem cultivating a buzz about your upcoming books!.
Photo via Pexels
---
New Guests' Corner Article
The Time Lie by Julia Cameron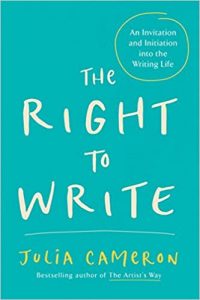 This great article is related to writing and is now on our Guests' Corner page. Julia permitted us to post for the benefit of our members and the world. It is an excerpt from her The Right to Write book and very relevant to our frequently scarce time these days.
Here's a taste…
The myth that we must have "time"—more time—in order to create is a myth that keeps us from using the time we do have.
---

Russell Fine's New Book, McBain's Redemption
Timothy McBain was wanted for the murder of seven people in his attempt to take over California. To prevent his capture, he tried to use his brother as a decoy and ordered him to be killed. He managed to escape, and now he has a new and more ambitious plan. He wants to take control of the U.S. government. He's callous and unfeeling, but he's also the most brilliant software and robotics engineer on Earth.
This book is a sequel to Dreamscape.
---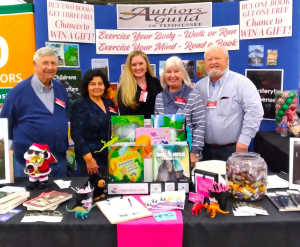 The Knoxville Christmas Fair at the Expo Center (Nov. 11-13) was a huge success this year.
The rain on Friday didn't dampen our spirits or discourage people from attending, filling the exposition hall from the first hour through Sunday afternoon. Many thanks to Curt Young and Frank Snyder who provided our backdrop and most of our promotional materials, as well as gifts for their drawings which attracted attention. While we all were pleased with our sales, one member sold 50 books, which was the highest total and her personal best.
---
AGT Author Jerry Morton has released his newest book, Finding My Way, a collection of stories on life lessons and perspectives.
They reflect many of the diverse sub-cultures within the United States he has experienced under the microscope of time, providing peeks into the development of American culture from the mid 1940's to the present.
---

Poetry award winning author, Dr. Art Stewart, has published his latest poetry collection.
Logjam is a collection of longish science-inspired poems, jam-packed with energy, humor, pathos, allegory, and nature. Stewart's words take the reader on a lively journey of introspection and contemplation. Come along and explore the simple beauty of nature and the complexities of human interactions and emotions.
---
Our newest retail location for AGT books!
The Cafe by LeeEllen is in historic downtown Loudon, Tennessee. Enjoy casual dining, great food & friendly service in the spacious light-filled dining area. American Southern Cuisine, Salads, Wraps, Panini's, Quiches, Breakfast, Soups, Desserts while you read our books.
<<< Click picture to go to their website for more information.