---
How to Start Being a Freelance Writer
by Charley Sunday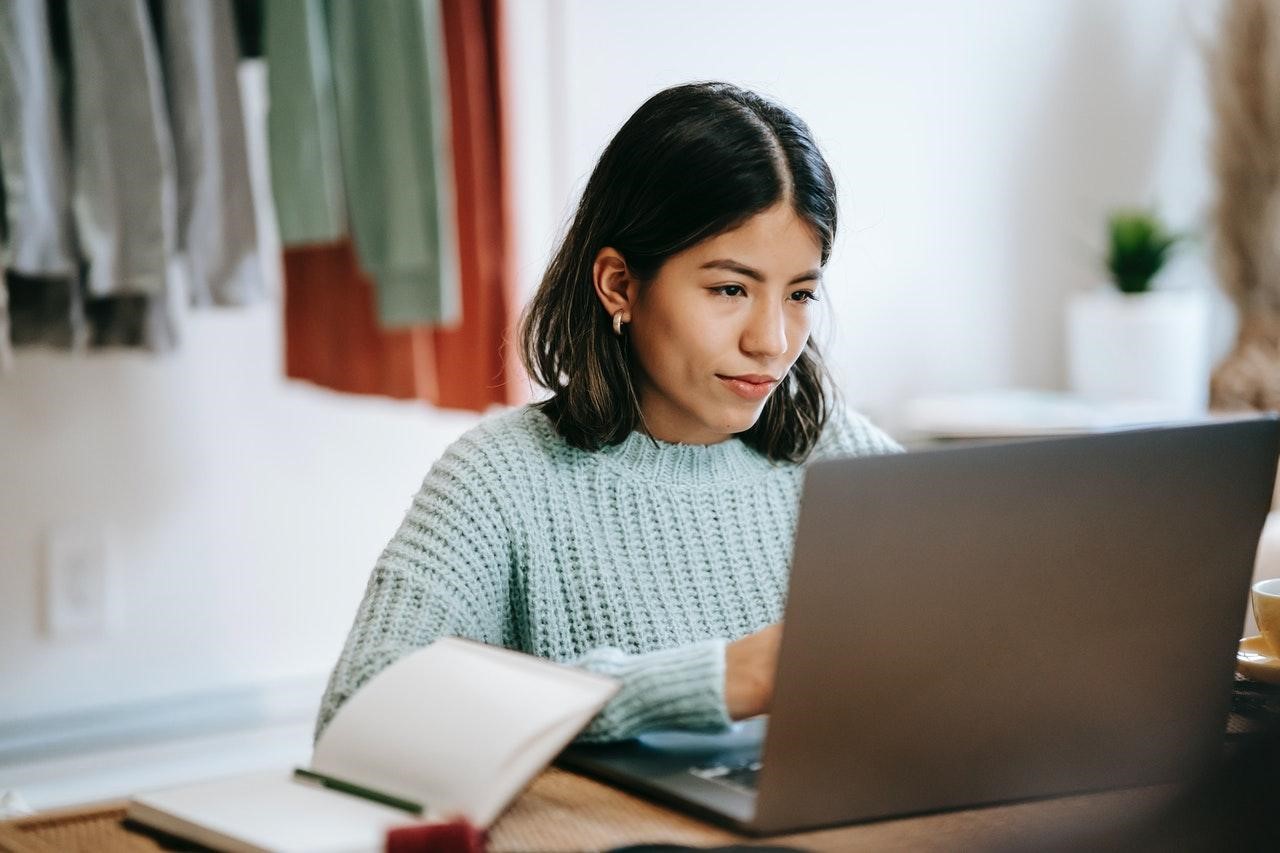 Do you want a job that's location-independent, fully flexible, and can grow with you? Writing is among the most long-standing freelance professions and the demand for self-employed writers isn't going anywhere.
One of the best parts of being a freelance writer is that you can do it part- or full-time and flex your hours to accommodate other responsibilities. It's a cushy side gig for a college student, a great job to float you after graduation, and a skill to fall back on during career and life transitions.
Strong writing skills are important, but you don't need to be a published author to make a career in writing. Most freelance writers work in marketing, public relations, technical writing, and other professions where good grammar and the ability to write clearly go a long way.
What Do You Need to Become a Freelance Writer?
You don't need special qualifications to start writing, but there are some things to know before becoming a freelancer:
Freelance businesses are typically inexpensive, but you may need to buy office equipment and software, set up a website, pay incorporation fees, and cover other startup expenses.
Look into business loans and grants if you need extra financing, but understand what's required for a successful application. Search within your industry to find grants you're eligible for and prepare a strong proposal to make your case. In addition to national grants, you can find grants specific to states.
If you're doing a lot of freelance work, you may want to incorporate. Incorporating protects you legally but you'll have to file separate business and personal taxes.
Every freelancer needs a system for recording income and expenses, tracking receipts, and invoicing clients. A software-as-a-service product like QuickBooks Online, Xero, or FreshBooks is an affordable alternative to enterprise-level software for freelancers.
You can create customized invoices by using an online invoice generator. Choose from a variety of templates and then add your own terms, color scheme, and images.
How to Build Your Freelance Writing Resume
You're confident in your writing skills, but how can you convince prospective clients? A freelance writer's resume should emphasize skills, subject areas, and accomplishments. Think about what's relevant to the client's niche and show how your experience applies. Include links to your website and a portfolio with writing samples. You can use mock pieces if you don't have professional writing experience.
Is your writing resume looking a bit bare? Beef up your skills with online courses in topics like:
Copywriting
Data analysis.
Editing and proofreading.
Interviewing
Project management.
Search engine optimization (SEO)
Social media marketing.
Storytelling
Where to Find Freelance Writing Jobs
As you grow as a freelance writer, you'll develop a network and brand that draws clients to you. In the meantime, how can you find work?
Some freelancers write on spec. This refers to writing a piece and pitching it to publications. It can be a good fit for small outlets and niche publications, but the downside is there's no guarantee you'll get paid. You can also try pitching ideas to gauge interest before starting work on a piece.
A lot of freelancers find work using online marketplaces. Some of the best websites to find freelance jobs online include:
Freelancer.com
Jobspresso
Upwork.com
Flexjobs
Indeed
Writers Work
LinkedIn
Use a professional headshot in your freelancer profile and write a summary that hooks prospective clients. Don't stop there. Networking and marketing are necessary to maximize visibility as a freelancer and attract more clients. Learn where your audience frequents online and get in front of their eyes with useful content, infographics, and how-tos designed to pique interest in your business.
Writing is one of those skills that's always good to have in your pocket. Whether you want part-time work that fits your college schedule, a temporary gig while you search for the right career or a flexible full-time job, there are opportunities in freelance writing. Use this information to find your niche and start earning a living as a professional writer.
Visit the Authors Guild of Tennessee for unique stories that celebrate Tennessee's rich literary tradition!