---
Hopeful Entrepreneurs Should Take These Steps to Start a Writing Career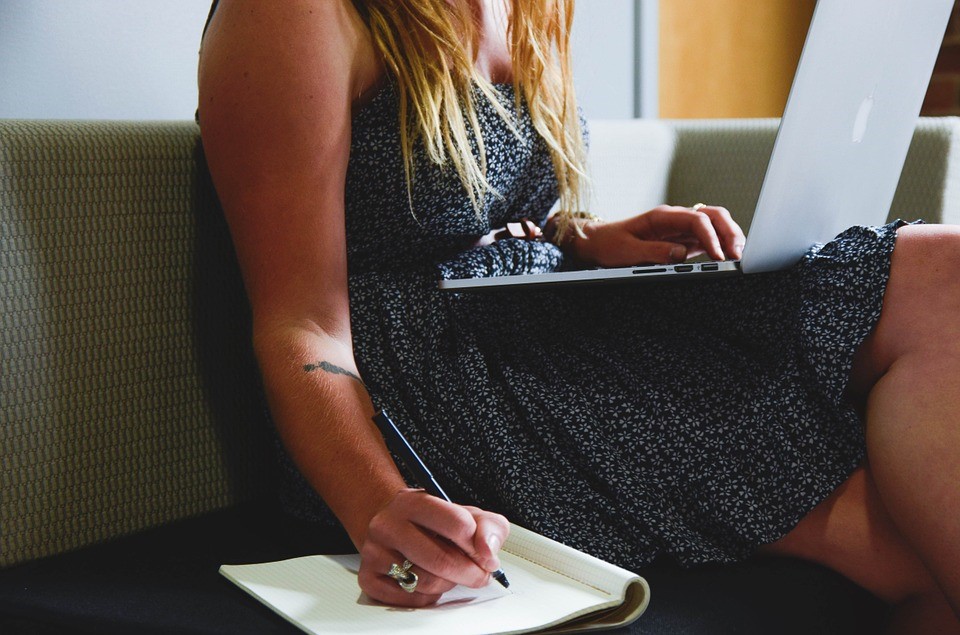 Starting a writing business is a big step, but it can also be an empowering one, and people everywhere are branching out to set something up just for themselves. Whether you want to focus on writing books, blogs or magazine articles, or get into the editing side of things, there are a few things you'll need to consider. Which type of business makes the most sense for your needs right now? What kind of business structure will you need? How much funding will you require?
Before you start feeling overwhelmed, it's important to remember that there are many tools available that will help you through the process. The Authors Guild of Tennessee offers resources that are invaluable to new wordsmithing entrepreneurs, especially as you start thinking about your marketing strategy and how to navigate social media. Here are a few pointers on which decisions you'll need to make and how to ensure they're the right ones.
Research your options
Some business ideas are easier to get off the ground than others, so it's important to do a little research and think about which ones make the most sense for your skillset. Many wordsmiths find it easiest to start with what they know, so think about your hobbies and training. Will you still enjoy the activity if it becomes a business? How much competition will you be facing? Do you have the right certifications to become a knowledgeable business owner who makes customers feel they're in the right hands?
Also, think about how much time you want to put into the business in the beginning; you might decide to work as a freelancer at first so you can dip your toes in the water and make sure it's right for you.
Find the perfect name
Once you've figured out which business path meets your needs best, it's time to think about the details. It can take some time to come up with the perfect name, but keep in mind that you can also have a DBA, or doing-business-as, name. This means you'll have options if you decide to start selling different products or services down the line, or if you're unable to secure your business name as a website domain.
Do your homework to make sure the name you want isn't already taken and consider how you'll spell it as well as how it will look on a logo and within your branding. Don't forget to think about possible acronyms; even if you don't use one, it will be a nasty surprise to find out your business name can be shortened to something inappropriate! Usually, when it comes to business names, the simpler the better. This is especially true when coming up with your logo, which often includes the name of your enterprise. When creating your company logo design, get inspired by checking into some of the free online resources, many of which have templates you can use to generate an eye-catching and professional-looking logo.
Check out your competition, find some funding
Market research is about more than just your competition; LivePlan notes that it informs your business plan, which defines your ideas and provides a guide
for you to work from for the first year. Not only that, it gives lenders and potential investors a detailed map of your business so they can see exactly how much funding you need and what it will be spent on.
Once you have your ideas and name nailed down, be thorough as you conduct your research, focusing on your target customer and your goals for the first year of business. Don't forget that private loans are just one option; Bench points out that you can also look for local and federal grant opportunities that are specific to your field.
Trust your instincts
Professional writers often doubt themselves or suffer from a drop in confidence after a setback but trusting your instincts will go a long way toward helping you get through the most challenging parts of starting a business, whether that's finding funding or creating a marketing strategy. Look for a business mentor who can help you boost your self-confidence as you start making important decisions.
Starting a writing business takes a lot of dedication and patience but starting with a good plan will help you get through it with ease. Utilize as many online resources and tools as possible, especially as you start building your daily operations.
Photo via Pixabay
The Authors Guild of Tennessee is a group of about 50 published authors living in East Tennessee, where many of our stories are set, reflecting either its present-day culture or its history. Connect with us today for more info.