---
The AGT Sponsored Writing Contest
Lenoir City High School
2022 – 2023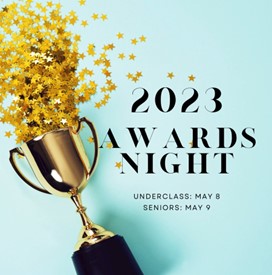 AGT members Jerry Morton and Dr. Art Stewart began an approved pro bono writing competition for Lenoir City High School students this past fall. Angela Crabtree, teacher of Creative Writing at the school, coordinated the program. Through her efforts, we provided volunteer AGT authors to present half-hour topics to the class. The student feedback was very positive. All students in the three classes competed by writing a historical fiction story. Three teachers judged the stories, naming first and second place winners in each writing class for both semesters. AGT President, Cheryl Peyton, recognized these students at the May 8th and 9th award ceremonies by presenting a monetary gift and a plaque to each first place winner, and a plaque to each second place winner. AGT also recognized Ms. Crabtree with a monetary gift and plaque for her cooperation and support of the new program.
AGT is working with other schools in the area to expand the program. Our goal is to expose young adults to the joys and satisfaction of writing and share experiences of published authors in the area.
---
Newest Retail Store!
April 13th

707 Veterans Memorial Dr
Tellico Plains, TN 37385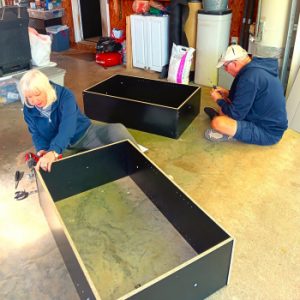 Cheryl Peyton and Bill Barbour assembling new shelving for Tellico Drugs.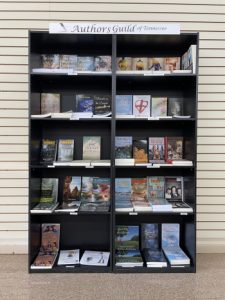 New shelves installed on April 13th
Store Hours:
Monday-Friday: 9a.m.-6p.m.
Saturday: 9a.m.-1p.m.
Sunday: Closed
---
New Guests' Corner Article
Live Your Best Life by Janet Campbell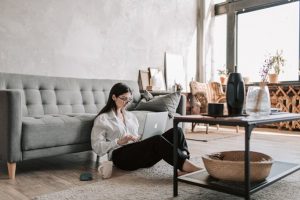 Janet Campbell is the creator of Elder Spark, which aims to help seniors find resources and motivation to stay fit in their golden years. This article is about being a Digital Nomad, a lifestyle where one can live in different places while pursuing a creative career.
---
Cheryl Peyton's New Mystery Book
Murder on the Danube
Published March 6th
This is the seventh book in the vacation mystery series featuring Alex Trotter, tour operator turned amateur sleuth.
When Alex met the members of the Croatian American Club she planned to escort on a Danube River cruise, they appeared to be a happy group who enjoyed playing music and dancing. When she met with them again prior to embarking on the trip, she learned that several had been traumatized by wars in their home country. They all hoped that the cruise would replace bitter memories with positive experiences revisiting Eastern Europe. The question was, would they be able to truly enjoy themselves or would they only be reminded of the misery and aftermath of war?
AGT Monthly Meetings are held on the first Thursday of the month
From: 10:30 a.m. to 12:00 p.m.
At: Faith Lutheran Church, 225 Jamestown Blvd, Farragut, Tennessee
Check our News & Events section the week prior to get more information on our topics and guest speaker.