---
AGT February Meeting
Thursday, February 2, 10:30 a.m. to 12:00 p.m.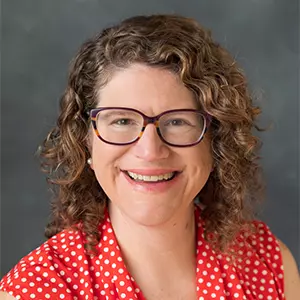 Book exchange and socializing from 10:30 until 11:00, then the business meeting and speaker.
Our special speaker will be Dr. Amber Roessner, Director of Diversity, Equity, and Inclusion at the UT School of Journalism and Electronic Media. She will speak to us on the topics of writing skills and marketing. As a sportswriter in Gainesville, she was awarded the Georgia Associated Press Award. She has an impressive history in journalism, has written several books, and contributes regularly to media outlets. For more information on Dr. Roessner: https://jem.utk.edu/profile/Amber-Roessner
---
New Retail Store!
Winsome Stroll Market
Spring City, Tennessee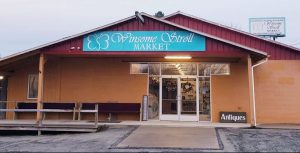 Winsome Stroll Market is a new store selling our books. We stock over 180 books in multiple genres at this location. The market represents multiple vendors selling local artisan gifts, art, antiques, decor and more! They also have art classes available for all ages. The location is just off Highway 27 and store hours are Tuesday through Saturday, 10 a.m. until 5 p.m.
Visit our Local Stores page for more information.
---
Susan Kite's First Book Redone
My House of Dreams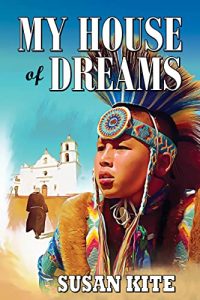 Susan's first book has been re-edited, re-formatted, and has a bright new cover.
The brief description of the book is . . .
Death stalked California for almost thirty years before it reached the peaceful valley of Tacayme, where Noki's people had lived for generations. Death in the form of disease and genocide followed these white invaders as they conquered vast areas of the southwest.
Now Spanish priests and their followers begin building a mission with the intention of converting all the people and extending Spain's influence.
---
At the Dead Hours of Midnight
A new book released in December by AGT author Stanford Johnson and co-author Richard Way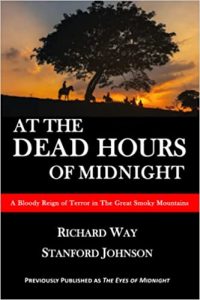 The White Caps of Sevier County Tennessee were an extralegal vigilante group that dominated that county in the 1890s, through the corruption of the Justices of the Peace legal system. Prominent landowners hijacked the legal system by "organizing White Cap gangs," who were able to avoid prosecution because of the aforementioned corruption.
---
New Guests' Corner Article
The Time Lie by Julia Cameron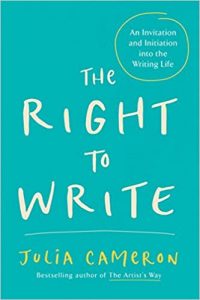 This great article is related to writing and is now on our Guests' Corner page. Julia permitted us to post for the benefit of our members and the world. It is an excerpt from her The Right to Write book and very relevant to our frequently scarce time these days.
Here's a taste…
The myth that we must have "time"—more time—in order to create is a myth that keeps us from using the time we do have.
AGT Monthly Meetings are held on the first Thursday of the month
From: 10:30 a.m. to 12:00 p.m.
At: Faith Lutheran Church, 225 Jamestown Blvd, Farragut, Tennessee
Check our News & Events section the week prior to get more information on our topics and guest speaker.