---
Our First "Meet the Author" Video
Leoma Gilley
---
Russell Fine's New Book
New Terra
Earth was dying. Increased solar energy levels were causing rapid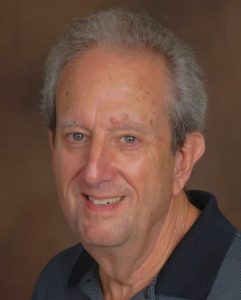 warming of the planet. Sea levels were rising and coastal cities were being evacuated. A new home for humanity had already been found. Thanks to two brilliant engineers there was hope for humanity. Now it was a race against time to relocate as many people as possible to New Terra before Earth became uninhabitable.
---
Cyn Taylor's New Book
Angel's Keep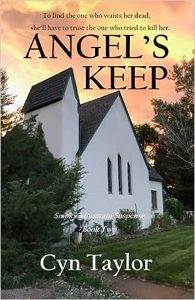 A childhood tragedy launched Megan Trotter on a drug and alcohol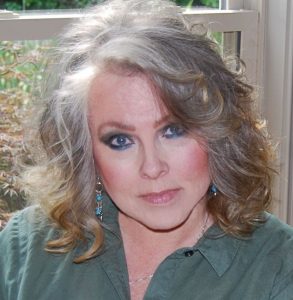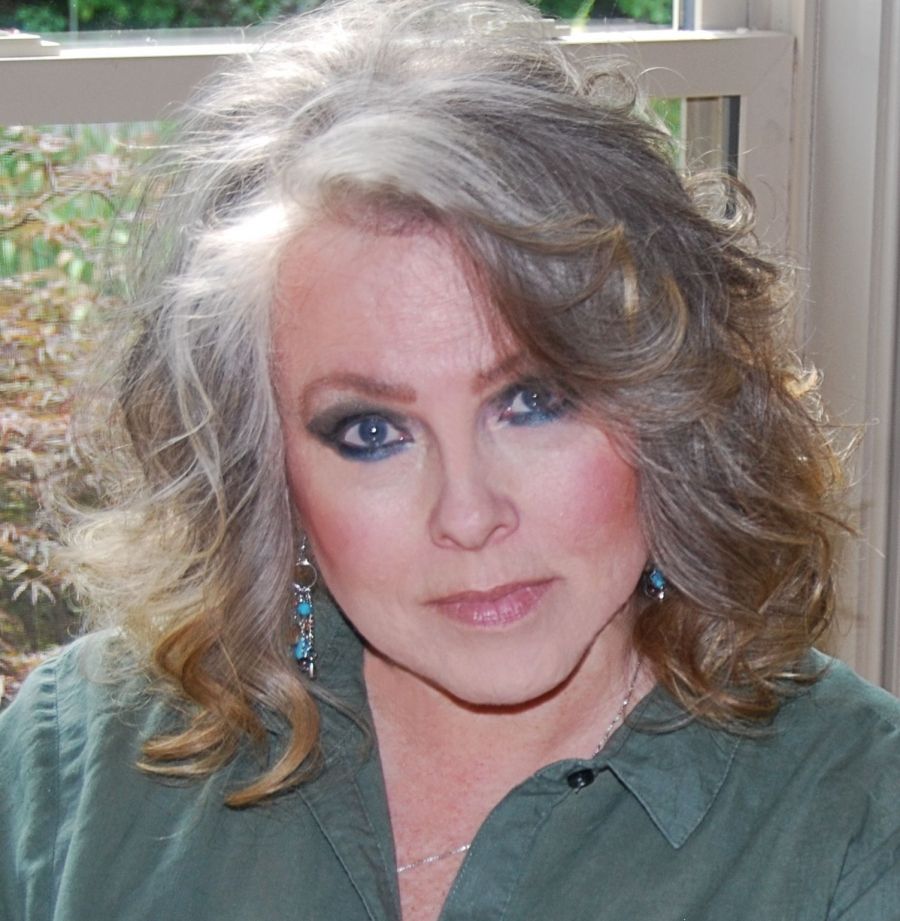 induced downward spiral. Still, she never expects her twenty-fifth birthday to end with a literal bang. Now she must figure out if the man who saved her life is also the one who tried to end it, and who he is working for.
When a loved one from her past resurfaces, will Megan survive long enough to beat the odds and get her old life back? With a sloppily-written note her only clue, Megan finds herself in a race against time, and the killer that's closing in.
---
Author Ernie Lancaster
At Neighborly Books in Maryville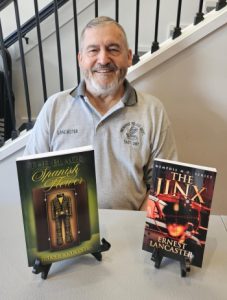 Ernest Lancaster retired as a Captain from the Memphis Police Department in 2006, after serving thirty-three years as a cop. At one time or another he patrolled every corner of Memphis, where he answered desperate calls in worlds varying from seedy bars, hotels, and squalid housing projects to opulent mansions and playgrounds for the rich. His hard-boiled tales are grounded in real-life triumphs and tragedies. He juggles the truth in a noirish melody, designed to lead the reader down a winding path of authentic, dark adventure.
Ernie was at a book signing yesterday. Like all other AGT authors, we seek opportunities to share our work with whoever will listen. If you're interested in Ernie's books, click the picture to go to his author page.
---
August 3rd Meeting
Here's the video of our speaker, Amber Roessner
Amber Roessner is a professor at the University of Tennessee's School of Journalism & Electronic Media. Amber teaches media history and its relationship to the culture. A former sportswriter and magazine editor, she is an expert in the history of media and mass communication, sports writing, and political reporting. Ms. Roessner spoke about her writing experiences and how best to market your books. See the video of her presentation on our YouTube Channel
---
The Phoenix and Fountain
418 Gay Street, Knoxville, Tennessee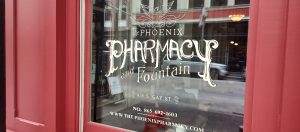 We finally got the green light and took over 70 books to our newest
retailer. The store is a trip into nostalgia, AKA, a totally cool place. In addition to start up, we created a video of the store and an interview with the owner, Caleb Selby. It is posted on YouTube. The Phoenix Pharmacy and Fountain – YouTube
AGT Monthly Meetings are held on the first Thursday of the month
From: 10:30 a.m. to 12:00 p.m.
At: Faith Lutheran Church, 225 Jamestown Blvd, Farragut, Tennessee
Check our News & Events section the week prior to get more information on our topics and guest speaker.