American Commissary Gift Shop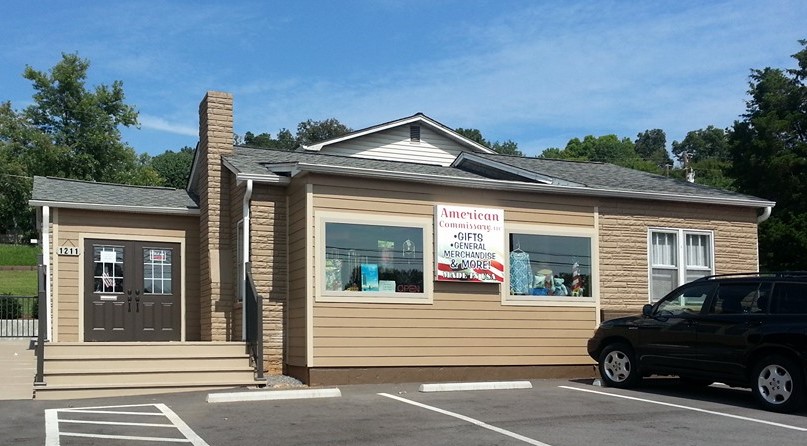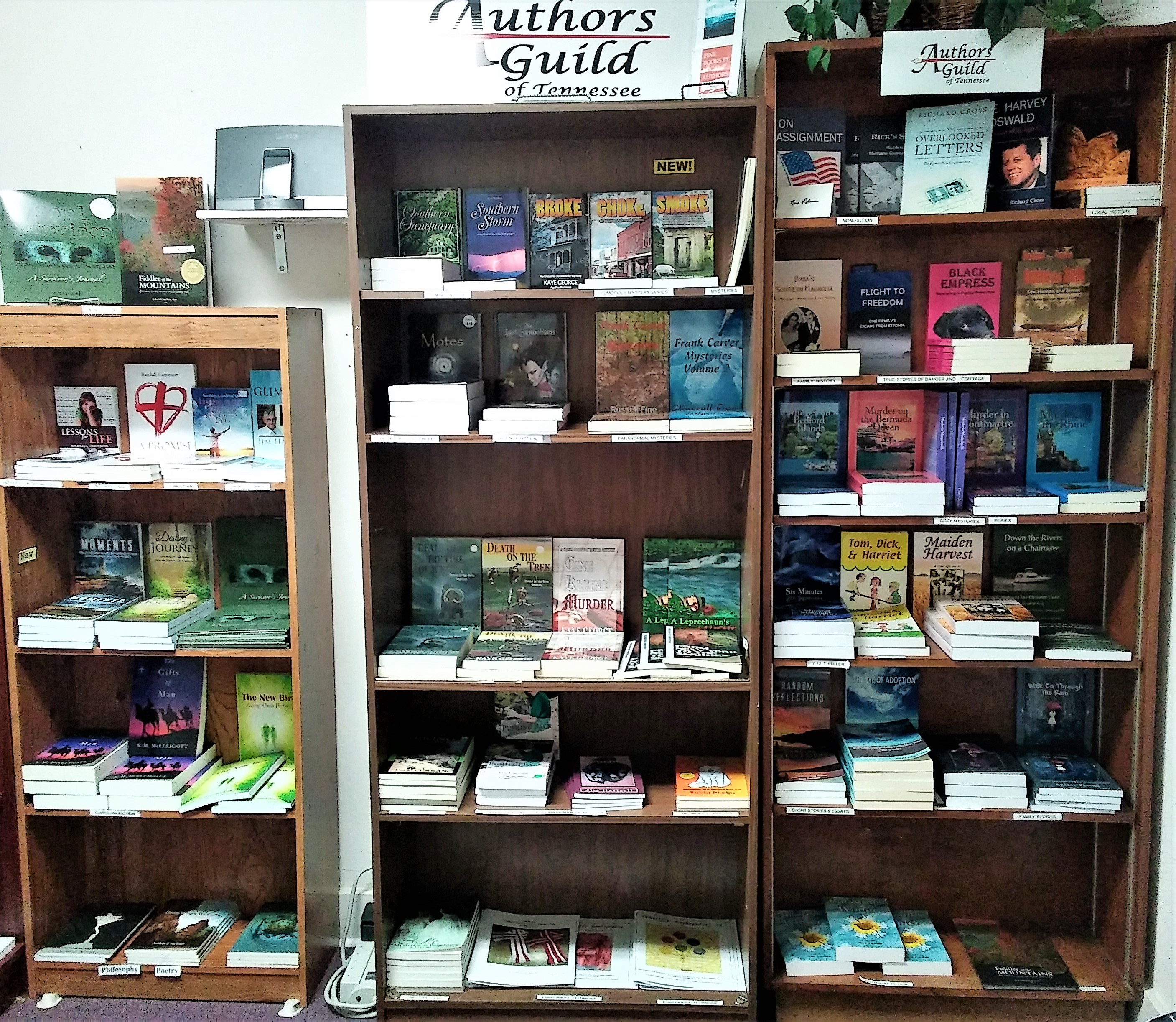 Located on Hwy. 11 in Lenoir City, two blocks north of the intersection with Hwy. 321, this unique gift shop proudly sells only American-made gifts and general merchandise covering a wide range of personal and home fashions. Owner Rose Wood is pleased to showcase over 50 titles by members of the Authors Guild of Tennessee filling three bookcases. Open 10:00 to 5:00 Tuesday through Saturday.
---
Cheesecake Plus More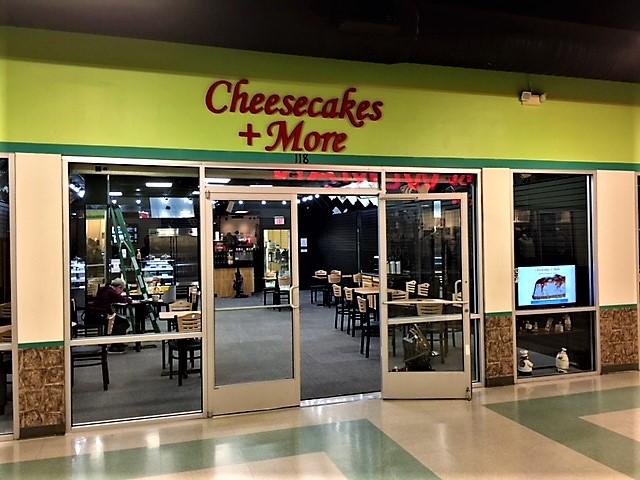 Address
228 Interstate Dr. Suite #118 Crossville, TN 38555
Phone Number
(931) 250-5354
Owner
Russ and Sherry Fine
Bakery specializing in 14 kinds of cheesecake plus so much more including other bakery items and quiche, pretzel hot dogs and pizza made fresh daily.
Store hours:
    Sun. 11:00 a.m. - 6:00 p.m.
    Mon. - Thurs. 9:00 a.m. - 8 p.m.
    Fri.- Sat. -- 9:00 a.m. - 9:00 p.m.
(paintings for sale by AGT member Cheryl Peyton)
---
CitiFid-O
Address
429 Union Avenue, Knoxville, TN
Phone Number
(865) 219-5127
Website
http://citifid-o.com
Located in the heart of downtown Knoxville, we take great pride in offering as many local products as possible for the urban pet owner. From the moment you step in the store, you'll feel our passion for cats and dogs. From the moment your pet steps into the store, they'll feel like they're home. CitiFid-O offers unique products you won't find in other pet stores. Our friendly staff is also more than happy to help you and your pet find solutions that fit your lifestyle. We even offer food sampling and loyalty programs for our customers. CitiFid-O understands how important your pet is (we have 3 dogs of our own!) and we're always looking for new supplies to keep your companion happy and healthy.
---
Dandridge Mercantile
A shop that carries only items that have been handmade or repurposed in Tennessee and occasionally, the surrounding states. A one-stop shop for one-of-a-kind items you won't find anywhere else! Mon Closed Tue 9:00 am – 5:00 pm Wed 9:00 am – 5:00 pm Thu 9:00 am – 5:00 pm Fri 9:00 am – 5:00 pm Sat 9:00 am – 5:00 pm Sun Closed
---
Farragut Pharmacy and Boutique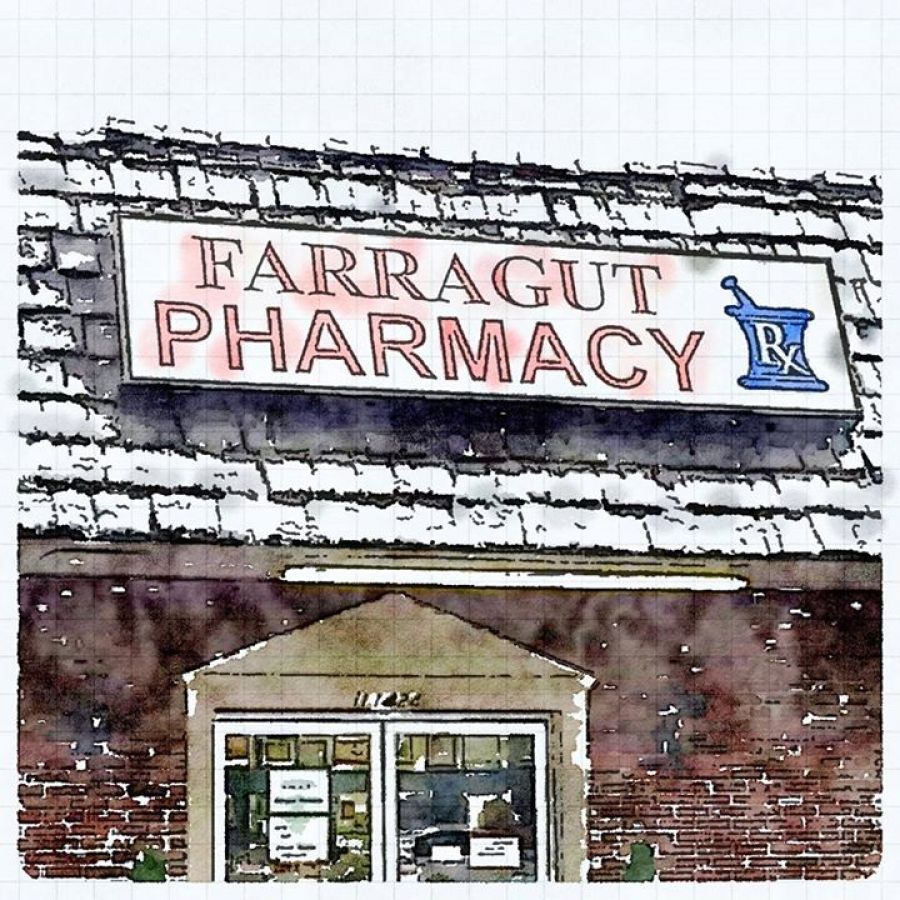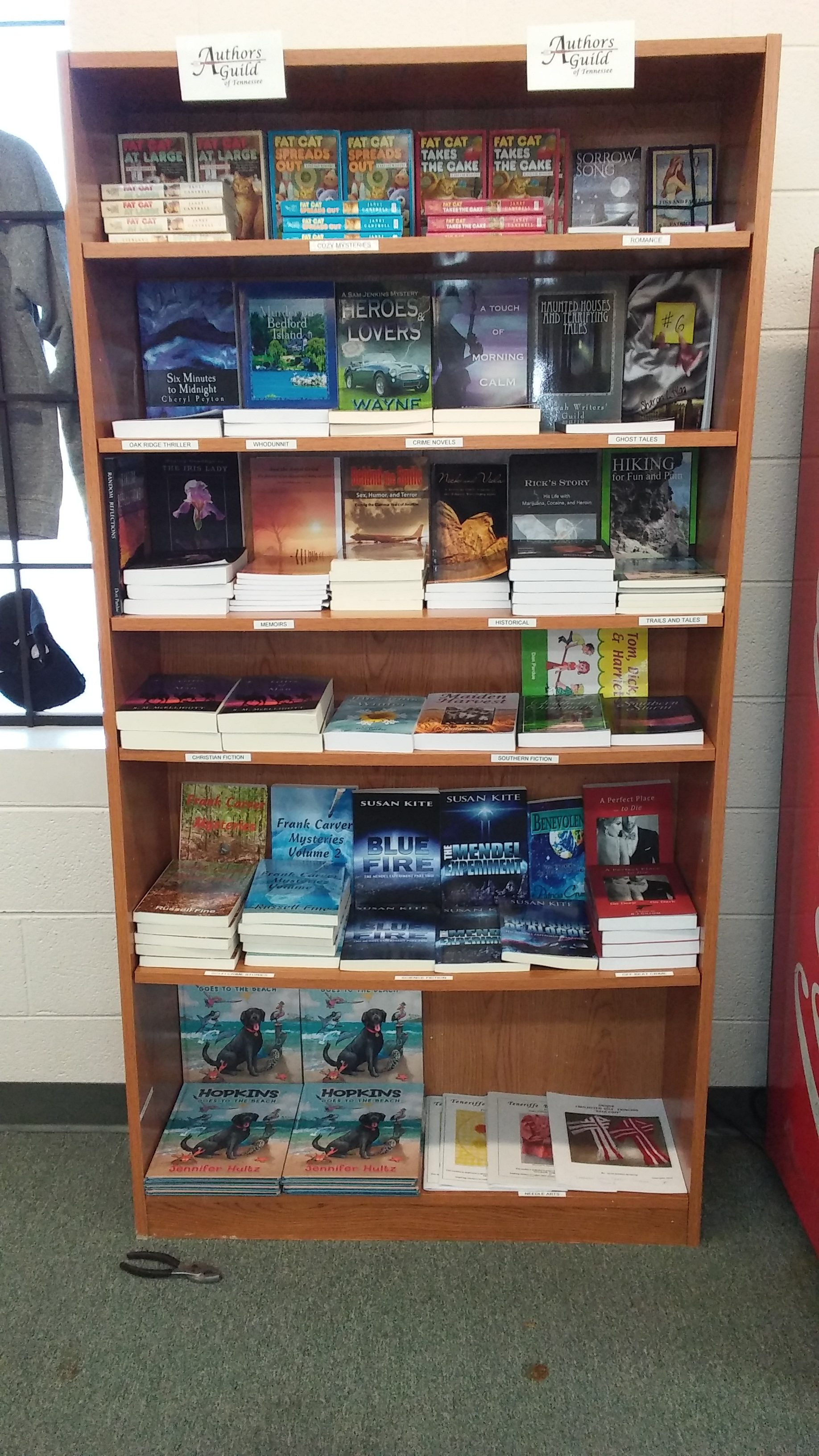 We are a locally owned pharmacy with a personal commitment to our community. There's nothing more important to us than your family's well-being. You'll always work with somebody at our pharmacy who greets you by name, and our pharmacists take the time to get to know you, explain your medication, and answer questions you may have. Our pharmacy is a trusted healthcare resource. Store Hours:: Mon. - Fri. 9:00 a.m. - 5:30 p.m. Sat. 9:00 a.m. - 12:00 p.m.
---
Knoxville Soap, Candle and Gifts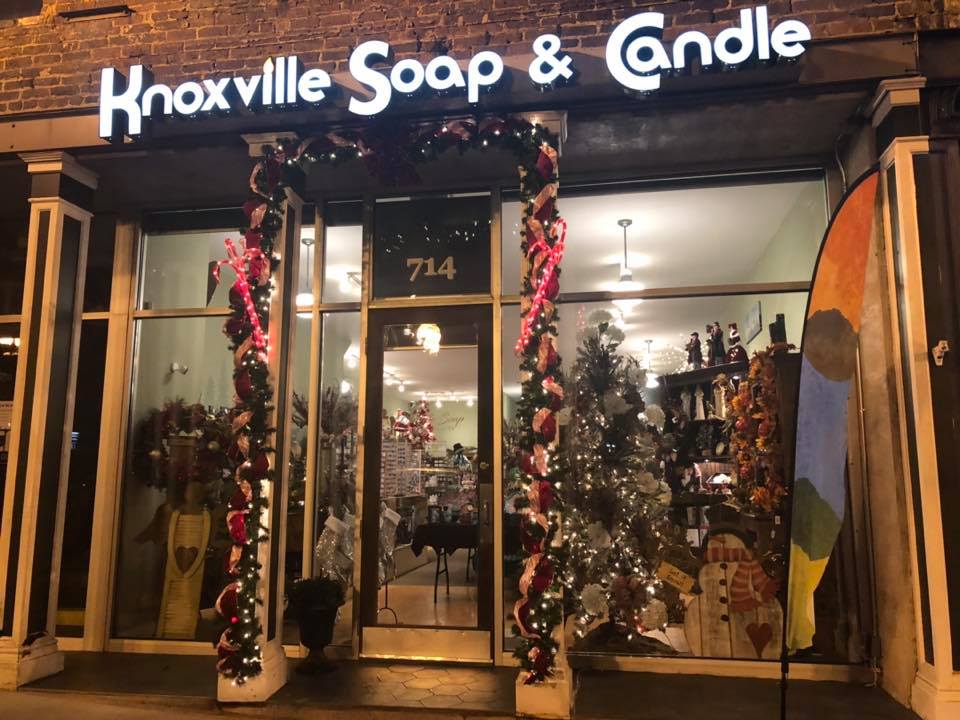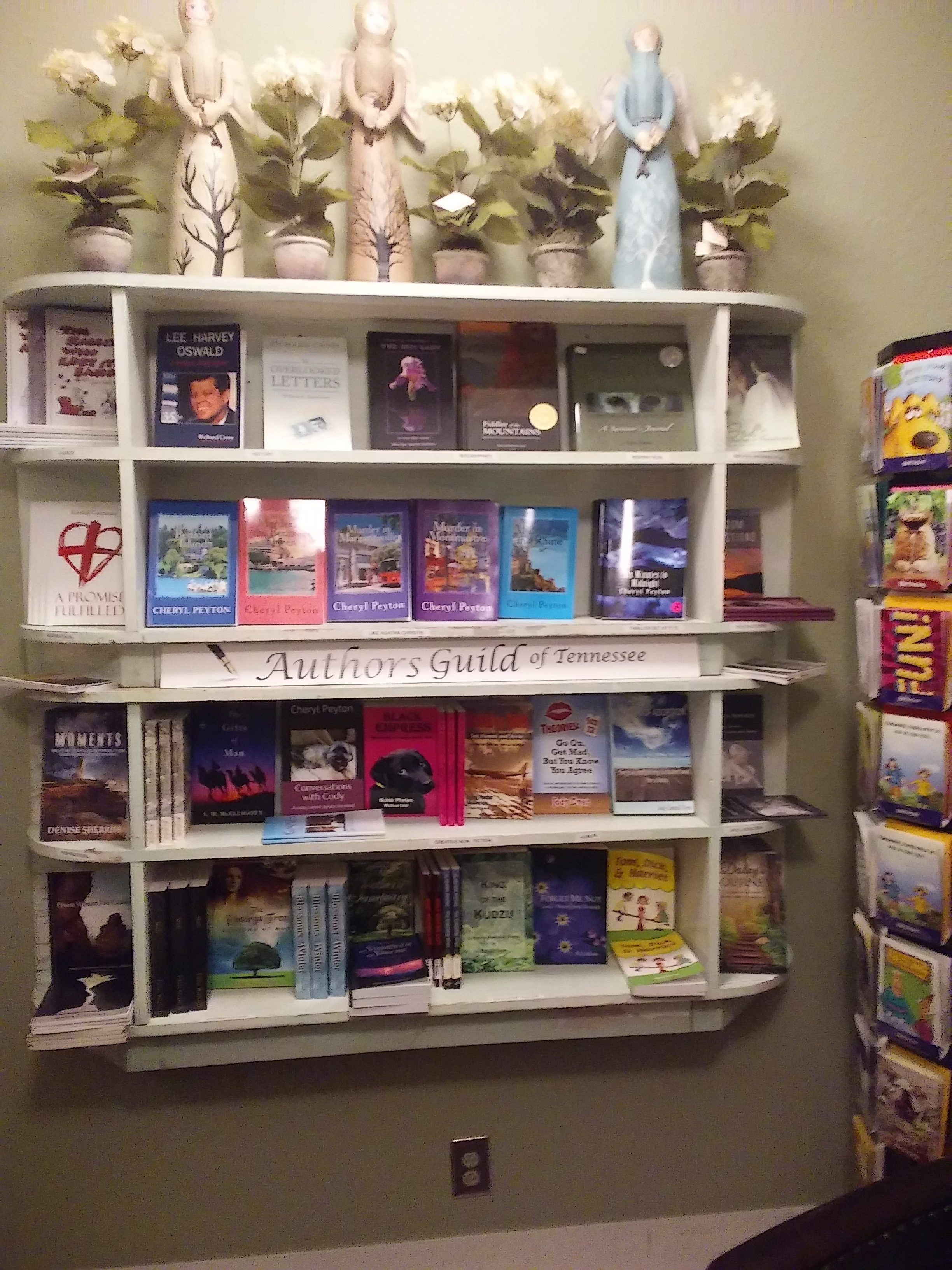 Knoxville Soap, Candle & Gifts in Knoxville, TN is a premier artisan gift shop specializing in locally handcrafted gifts and merchandise. We have one of Knoxville's largest selections of handmade jewelry. Our soaps are all-natural, biodegradable, and handcrafted in Tennessee. Many of our vendors are exclusive and can't be found anywhere else in the city. Over 40 titles by members of the Authors Guild of Tennessee are available, including a wide range of adult fiction and non-fiction, plus titles for children and older youth.
---
Locally Grown Gallery
Address
109 Towne Rd. Oak Ridge, TN
Phone Number
(865) 361-0197
Hours: Tues. - Fri. 11:00 a.m. til 5:00 p.m. Sat. 11:00 a.m. to 2:00 p.m. Locally Grown Gallery carries arts and crafts handmade by over 35 local artists and artisans, as well as books by local authors belonging to the Authors Guild of Tennessee.
---
Preferred Pharmacy Tellico Village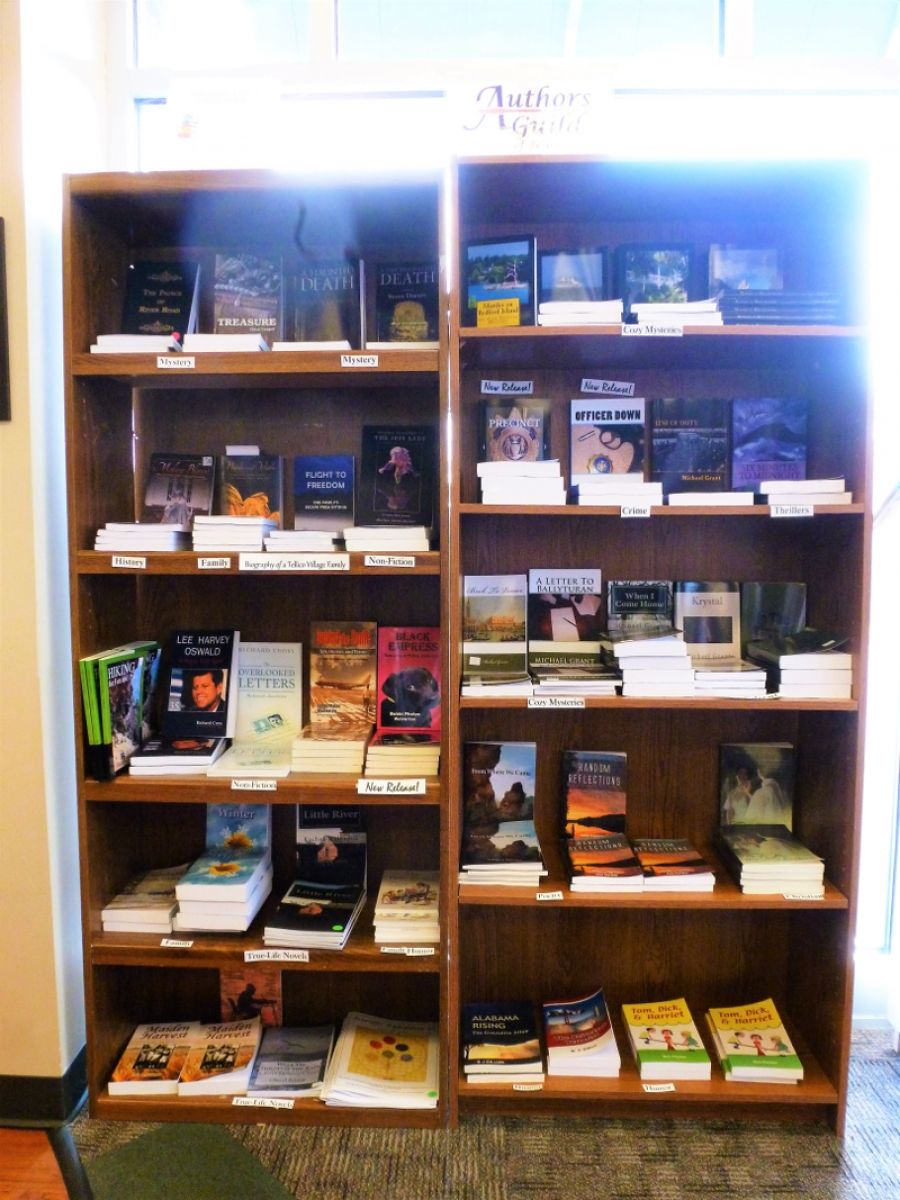 Preferred Pharmacy is located at the intersection of Hwys. 72 and 444 in Loudon at the south end of Tellico Village. While it is a full-service drug store, it features over 40 titles by the members of the Authors Guild of Tennessee,along with a wide selection of women's accessories,greeting cards and fashion items.
---
Ricki's PET DEPOT®
Ricki's PET DEPOT in located in Farragut, TN. If you love pets, you will love our store! Every imaginable premium pet supply, product, food and then some is available. If we don't have it – we will get it for you.  In addition, our staff knows how to help solve all your basic animal care problems or how to bribe your pet with the best-baked treats. Our store features expert grooming, tropical fish, pets and accessories for nearly every kind of small animal. This is your pets' place for toys, chews and treats! Plus all the other basic stuff you need to keep your pet happy and trouble free.
---