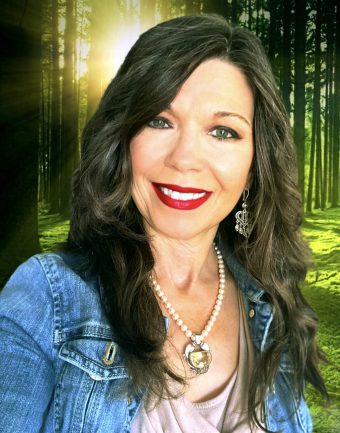 Danita Dodson is the author of two books of poetry: Trailing the Azimuth (2021) and The Medicine Woods (2022), both published by Wipf and Stock Publishers. She is currently writing her first novel, set in the hills of Appalachia during the Civil War era and inspired by family history. Danita is also the co-editor of the pedagogical book Teachers Teaching Nonviolence (DIO Press, 2020). Her work in nonviolence has led her to accept the role of Associate Editor of the Ahimsa Center Newsletter at California State Polytechnic University, Pomona. Danita's critical articles have been published in literary journals, including an interview with novelist Margaret Atwood and seminal scholarship on The Handmaid's Tale.
Awarded a Ph.D. in English from the University of Southern Mississippi, Danita specialized in 20th-century American and British literature with an emphasis upon women authors and utopian/dystopian fiction. Her Masters in English was awarded from East Tennessee State University, and her Bachelors in English from Lincoln Memorial University. Combining a love of scholarship and diverse experiences, Danita has been a Fulbright-Hays fellow in Turkey, a university professor in Nicaragua, an amateur archaeologist in the Southwest, and a high school Spanish teacher in Appalachia.
Danita lives in the small town of Sneedville in the Cumberland Gap region of East Tennessee, where she hikes, explores local history, spends time with her family, and participates in community development. A dedicated educator, she currently serves as an adjunct instructor at Walters State Community College, teaching composition, literature, and humanities.
Danita's website: https://www.danitadodson.com
Author Page at Wipf and Stock Publishers: https://wipfandstock.com/author/danita-dodson
Danita in Poets & Writers Directory: https://www.pw.org/directory/writers/danita_dodson
Facebook: https://www.facebook.com/danitadodsonauthor
Twitter: https://twitter.com/DanitaDodson
Instagram: https://www.instagram.com/danitadodson