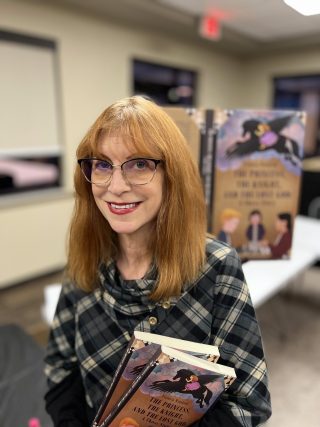 Victoria Winifred is an educator and author of children's books. Her first novel, "The Princess, the Knight, and the Lost God: A Chess Story" received first prize for Children's Fiction in the 2022 American Writing Awards, and a first-place Pinnacle Book Achievement Award for Juvenile Fantasy. She was a presenter at the 2023 FIDE London Chess Conference on the topic of how chess supports academics for young children, and she continues to blog for major chess organizations.
Ms. Winifred has taught elementary grades since 2006, and for ten years her classroom was a workshop model site for Columbia University's Reading and Writing Project.
Currently she is finishing up "Murray the Cat," an early chapter book about a special feline, and working on more chess fiction books for children. She also continues to publish the poetry and prose of her mother, Emily Evans. The first volume, "From Peacock Lane" by Emily Evans, earned a five-star rating from Literary Titan.
Victoria Winifred is an active member of the Author's Guild of Tennessee and SCBWI Midsouth.
Born in Brooklyn, she now lives in beautiful East Tennessee with her husband and their cat.