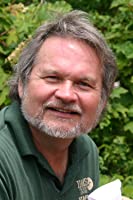 Stephen Lyn Bales is a Tennessee naturalist who grew up in Gatlinburg and the Great Smokies. He now lives in Knoxville near the University of Tennessee. He has written for Smithsonian magazine and is a regular contributor to The Tennessee Conservationist magazine. Bales is also a regular speaker at Wilderness Wildlife Week and other venues.
His first book "Natural Histories," published by UT Press, covered the natural history of the Tennessee Valley.
Bales' second book, "Ghost Birds: Jim Tanner and the Quest for the Ivory-billed Woodpecker, 1935-1941" is the compelling story of Jim Tanner and his fieldwork on the "Lord God Bird" in the late 1930s. Tanner was the only ornithologist to conduct an in-depth study of the largest woodpecker to live in the United States, the legendary ghost bird of the South. This species became the subject of considerable controversy during the past decade. Tanner's fieldwork in the 1930s while a grad student at Cornell University provide a detailed look into the natural history of this species that may or may not be extinct.
"Everyone who is interested in the ivory-billed woodpecker will want to read this book–from scientists who wish to examine the data from all the places Tanner explored to the average person who just wants to read a compelling story," Tim Gallagher, author of The Grail Bird: The Rediscovery of the Ivory-billed Woodpecker
"Ghost Birds resembles the recollections and musings of a man at the bedside of a friend struggling against a fatal illness…fascinating in its detail of the day-to-day existence of the last known group of these magnificent birds, the book also records a dogged scientist's frustrating search through southern swamps for other ivory-bills," writes Frank Graham Jr. in Audubon magazine
"Ghost Birds" was also reviewed in Living Bird and excerpted on the Audubon online edition.
"Ephemeral by Nature" is his newest book. It coalesces around the topic of short-lived and fleeting plants and animals.