---
Cheryl Peyton's New Mystery Book
Murder on the Danube
Published March 6th
This is the seventh book in the vacation mystery series featuring Alex Trotter, tour operator turned amateur sleuth.
When Alex met the members of the Croatian American Club she planned to escort on a Danube River cruise, they appeared to be a happy group who enjoyed playing music and dancing. When she met with them again prior to embarking on the trip, she learned that several had been traumatized by wars in their home country. They all hoped that the cruise would replace bitter memories with positive experiences revisiting Eastern Europe. The question was, would they be able to truly enjoy themselves or would they only be reminded of the misery and aftermath of war?
---
Linda Best Wins Book Award
From Reader Views
For novel Antonio's Story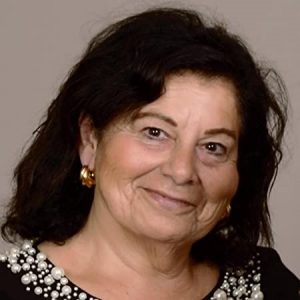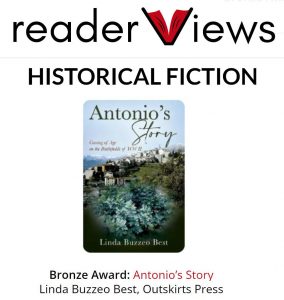 Congratulations to AGT author Dr. Linda Best for receiving the bronze award in Historical Fiction from the prestigious Reader Views competition for her book Antonio's Story, about her father's emigration from Mussolino's Italy to the United States resulting in his being drafted by the US army.
---
Victoria Winifred Presentation
London (England) Chess Conference
March 18th and 19th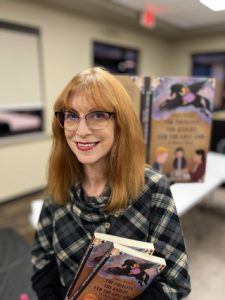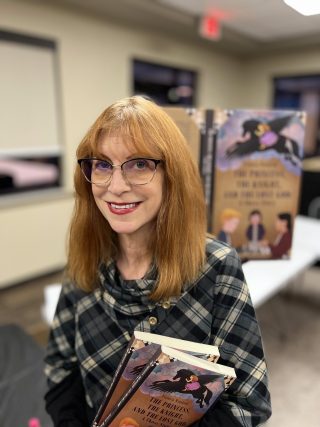 Victoria has the distinction of making a recorded presentation for the London (England) Chess Conference being held on March 18th and 19th. The theme of the conference is Chess and STEM. Victoria's address on how chess supports education will be followed by her live appearance on Zoom to take questions.
Congratulations to Victoria for being a featured speaker at this international conference.
Victoria's childrens' book on the subject of chess is titled The Princess, the Knight, and the Lost God: A Chess Story.
---
Another New Retail Store!
Little Drugs, Sweetwater, TN
February 9th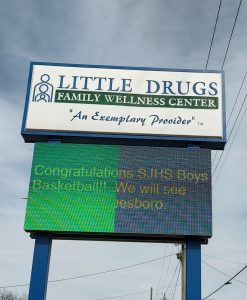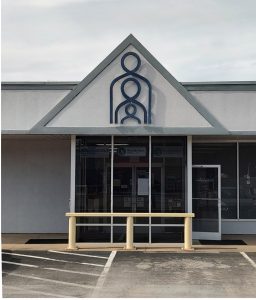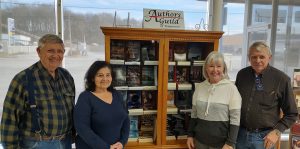 AGT Authors Curt Young, Dr. Linda Best, Cheryl Peyton, and Dr. Art Stewart
at the store set up of the display shelves and books.
---
Patricia Crumpler's New Book
Captive Attraction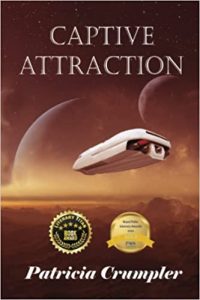 Patricia's new book was published January 16th. Here's a short summary. Click book to get more info.
Beautiful and reckless, Princess Aril-Ess is exploring a wild and unknown region of her planet, Cronanta, when her airship is attacked. Her life changes dangerously when she is captured and sold as a slave to the handsome and fun-loving Tim-Ell, Crown Prince of a distant nation. Aril-Ess has never bowed to anyone and doesn't intend to start now, but slowly she is drawn into the intrigues that now surround her. What changes can she make in Tim-Ell's life and what will change in her own life?
---
January 27, 2023
Holocaust Remembrance Day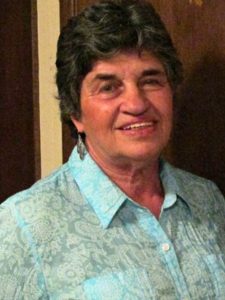 On Holocaust Remembrance Day, WATE featured AGT member Sonja DuBois was interviewed  Born in 1940 in Rotterdam,C laravan Thijn was separated from her parents on July 29, 1942 when they reported for the first Jewish transport headed for Auschwitz, where they were murdered shortly after their arrival. Entrusted into the arms of family friend Dolf Henkes, rescued by a Dutch Christian couple, she spent the postwar years in Schiedam as Sonja, the foster child of Willem and Elisabeth van der Kaden. Although she was also surrounded by her surviving Jewish aunts and uncles, she was not told of their relationship to her, nor was she told of her birth parents death.
The link to her interview is posted here: https://www.wate.com/video/woman-shares-her-story-on-international-holocaust-remembrance-day/8346722/
Click the book picture to get more info on her compelling story.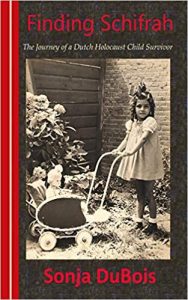 AGT Monthly Meetings are held on the first Thursday of the month
From: 10:30 a.m. to 12:00 p.m.
At: Faith Lutheran Church, 225 Jamestown Blvd, Farragut, Tennessee
Check our News & Events section the week prior to get more information on our topics and guest speaker.