---
Susan Kite's First Book Redone
My House of Dreams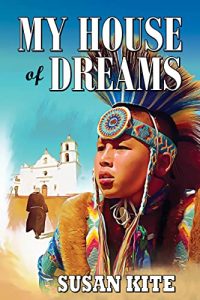 Susan's first book has been re-edited, re-formatted, and has a bright new cover.
The brief description of the book is . . .
Death stalked California for almost thirty years before it reached the peaceful valley of Tacayme, where Noki's people had lived for generations. Death in the form of disease and genocide followed these white invaders as they conquered vast areas of the southwest.
Now Spanish priests and their followers begin building a mission with the intention of converting all the people and extending Spain's influence.