---
January 27, 2023
Holocaust Remembrance Day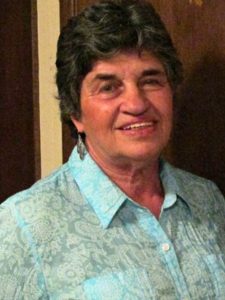 On Holocaust Remembrance Day, WATE featured AGT member Sonja DuBois was interviewed  Born in 1940 in Rotterdam,C laravan Thijn was separated from her parents on July 29, 1942 when they reported for the first Jewish transport headed for Auschwitz, where they were murdered shortly after their arrival. Entrusted into the arms of family friend Dolf Henkes, rescued by a Dutch Christian couple, she spent the postwar years in Schiedam as Sonja, the foster child of Willem and Elisabeth van der Kaden. Although she was also surrounded by her surviving Jewish aunts and uncles, she was not told of their relationship to her, nor was she told of her birth parents death.
The link to her interview is posted here: https://www.wate.com/video/woman-shares-her-story-on-international-holocaust-remembrance-day/8346722/
Click the book picture to get more info on her compelling story.