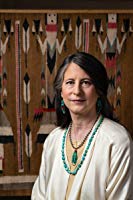 I've been addicted to creative writing since my first publication of a poem at the ripe age of seven. After some attempts to kick the habit in my early college years, I wound up majoring in creative writing at the University of Wisconsin – Madison. Finding my voice took longer: was I to be a writer of short stories or poems, of articles in popular magazines or professional journals, of novels or scholarly tomes? For a while, making a living with copy-editing took priority, but now I'm able to publish my own writing. Some of my manuscripts are new, while others I put away for several years before pulling them out of the closet and dusting them off.
My writing has been enriched by my dilettante ways: I've been a dog trainer for service dogs and dogs adopted from a shelter, had dogs I trained earn obedience titles, and performed a can-can dance routine with my Rottweiler. I've been a horse wrangler for a dude string in South Mountain Park near Phoenix. I've been a square dance caller, played fiddle and guitar in an old-time dance band, played fiddle in a honky-tonk band, and played violin in a local studio orchestra and in the pit for high school and community theater musicals. I've been part of the tech crew for community theater, and appeared onstage in gargoyle costume for "Beauty and the Beast." I've hiked alone in the mountains and had the singular adventures of experiencing aerobatics in a biplane, seeing the sunset from a hot-air balloon, and gone whitewater rafting with strangers in Mexico.
My first income came from selling organic produce and jellies/james at a farmer's market while I was still in elementary school; my first "real" job was as a library page, that is, a gofer. In my younger days, I placed in the top ten in the National Spelling Bee. I earned my undergraduate degree in Interdisciplinary Humanities and an M.A. in Public History. I've worked in-house and freelance as a copyeditor and have edited, proofread, or indexed well over 200 scholarly books in a variety of fields; I like to think of this as a continuing education program.