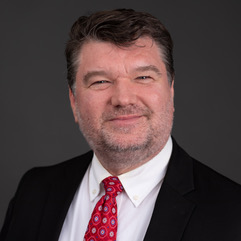 Dr. Mark A. Hicks is an author, ghostwriter, and speaker who specializes in life coaching, counseling, and ministry. With his educational background, including a Doctor of Ministry Degree, a Masters in Mental Health Counseling, a Masters of Divinity, and a Bachelors in Psychology, Mark is deeply committed to understanding the human psyche and helping individuals build healthy relationships and meaningful lives.
As a counselor, Mark has provided guidance and support to people facing various challenges such as addiction, divorce recovery, emotional struggles, and dysfunctional family dynamics.
Mark's versatility and passion for making a difference extend beyond counseling. He has served as a minister, international missionary, recovery program director, disaster response coordinator, and radio host.
One of Mark's notable accomplishments is his book, "Learning Love: Building a Life That Matters and Healthy Relationships That Last." In this book, he shares practical advice and real-life guidance based on his counseling and ministry experience, helping readers seek personal growth and fulfilling relationships.
Outside of his professional endeavors, Mark and his wife, Heather, enjoy exploring new destinations and immersing themselves in different cultures and landscapes. While they love their adventures, they also cherish their home base in Knoxville, Tennessee, and frequently take trips to the breathtaking Great Smoky Mountains National Park.