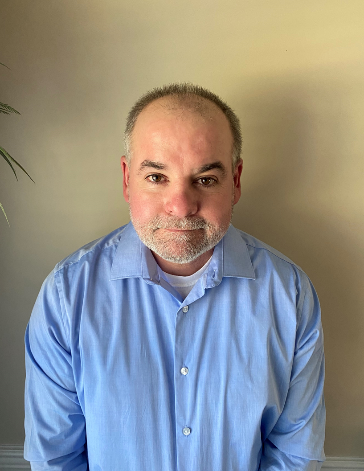 David was born in Jacksonville, Florida and moved to Knoxville, Tennessee, as a teenager. After graduating high school, he served in the United States Navy as an Aviation Boatswain's Handler – Crash and Salvage.  David was stationed aboard the USS Abraham Lincoln based out of Alameda, California.  He is a veteran of the Persian Gulf War and the Operation Restore Hope in Somalia.
After his honorable discharge from the Navy, David returned home to Knoxville.  Aligned with his love to travel, he pursued a career in transportation/logistics and obtained a Commercial Drivers License.  He has been employed as a professional truck driver for 28 years.
David's first book, Make A Difference, is a children's book that addresses current events facing our nation, such as the pandemic and social unrest. He was inspired to write this story by his love for his pets, Ellie Mae and Maggie, along with the love for his four beautiful grandchildren, Maddy, Libby, Keegan and Jonah.
The most rewarding part of publishing this book is the feedback David receives from parents and teachers who have used his story to explain to children that everyone deserves respect regardless of their race, creed, color, gender, disability, or nationality. The message is that if one little puppy, Ellie Mae, can make a difference, then all of us can make a difference.